Overview
Course Content
Requirements
Course Description
This one-day course is for professionals who undertake Information Management function in accordance with ISO 19650-2, offering a practical approach to better information management. These can either be for or by an Appointing Party, Lead Appointed Party or Task Teams.
The day includes workshops, exercises, discussion points and concludes with an open book exam.
This course has been developed by experienced BIM experts, who have extensive working knowledge of ISO 19650 standards and practical delivery of BIM according to ISO 19650.
This course will ensure that on completion you're equipped and ready to realise the benefits of Information Management using  BIM within your own organisation and to develop your career.
This course is the final stage on the pathway to BRE Global BIM Certification for Individuals should you wish to gain individual recognition.
Benefits
Demonstrate your information management competence.
The highest level of credibility and reputation with a 12-hour CPD certification upon completion
Designed and led by industry experts at BRE, bringing you over 100 years of research and knowledge
As a profit-for-purpose organisation, your fees go towards research and quality improvement
You are in control – learn anywhere at your own pace
After completing the course learners will be able to:
Understand the information management function and the associated tasks for each party
Recognise how to delegate the information management function
Recognize the need for SMART information requirements
Define exchange information requirements
Identify the key references to support the production of the EIR
Apply the process of extracting project information standards and projects information methods and procedures
Identify the methods of assessing the supply chain
Recognize the key considerations when assessing the supply chain
Define a Pre-Appointment BIM Execution Plan (BEP)
Define a Post Appointment BIM Execution Plan (BEP)
Explain key elements of a BEP
Apply the process of authoring BEP
Appreciate how information can change to suit its intended purpose
Describe the key considerations when approving information
Identify the key tasks associated with Information Exchanges
Recognize the key considerations when exchanging information
Appreciate the key considerations when accepting information
Recognize the open data format requirements
Recognize the data format requirements to comply with COBie
At a glance
Badge
Receive a badge of completion after successfully passing the exam/test
Modules
1. Unit 1: Information Management Function
Lesson 01 –Information Management Mandate
Lesson 02 – About the Information Management Function
Lesson 03 – Defining & Delegating the information management function
2.  Unit 2: Information Requirements
Lesson 01 – Clear Information Requirements

Lesson 02 – Exchange Information Requirements

Lesson 03 – Extracting Information Requirements (Workshop)
3. Unit 3: BIM Execution Planning
Lesson 01 – Pre-Appointment BEP

Lesson 02 –

Confirm the Delivery Team BEP

Lesson 03 –

Assessing the Supply Chain
 4. Unit 4: Production of Information
Lesson 01 – Information Exchange 

Lesson 02 –

Delivering IFC – Open BIM Data 

Lesson 03 – Delivering COBie
5. Final Exam
Continuing Studies
This course is part of the pathway towards BRE BIM Certification for Individuals. Upon successfully competing this course, you will be able to apply for BRE BIM Certification for Individuals.
Individual certification demonstrates that the skills learnt during the training courses you have undertaken are maintained. Scheme members undertake training, pass an examination, and then complete an assessment to show compliance with the scheme requirements. The following levels of certification for individuals are available.
BIM Informed Professional Certification
Individuals not currently working within an ISO 19650-2:2018 project environment may apply for BIM Informed Professional (BIP) Certification. This certification is suitable for those wishing to demonstrate their knowledge of the BIM process. Assessments require demonstration of the detailed knowledge and understanding of Information Management. This certification is aimed at policymakers, advisors, educationalists, construction professionals, who are implementing the BIM process.
BIM Practitioner Certification
This certification is suitable for those wishing to demonstrate their application of the BIM process. Certification audits cover the detailed knowledge and understanding gained through training and experience, and different options are provided for individuals who carry out functions associated with Task Information Management (TIM) and/or Project Information Management (PIM).
This training course is suitable for construction and asset management professionals working towards BRE BIM Certification including:
Architects
Engineers
Designers
Constructors
Project managers
Asset managers
Information managers
BIM Manager
BIM Coordinators
Maintenance contractors
It's suited to those implementing information management within their organisation, or assisting their clients or supply chains with BIM adoption.
This one-day course forms Stage 2 of the BRE BIM Certification education pathway
For Learners who are following the certification path way must have passed the examination of our ISO 19650 1&2 Project Delivery (formerly Essentials) Course (online or classroom version) in order to undertake this course.
Here's what our learners say
About BRE Academy
The BRE Academy is the leading training provider for the built environment. Most courses are developed by BRE – a science research hub with 100 years of experience in safety and sustainability. As a profit-for-purpose, all fees go towards further research to make the built environment safer and greener and to mitigate climate change.
Recognised CPD
CPD hours are awarded upon successful completion of BRE Academy training courses.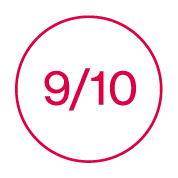 9/10 rating awarded to our trainers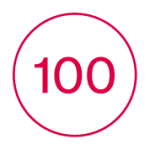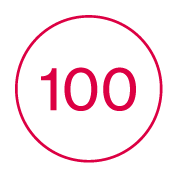 100 years of experience in the built environment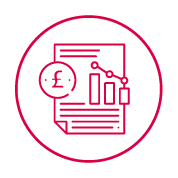 BRE is a profit-for-purpose organisation, investing revenue into research including updates and the creation of further training courses
Need assistance?
Contact our specialist now
You may also be interested in:
Complete a 2 hour
BIM Foundations course or
Classroom based
BIM ISO 19650 Essentials Course: