BRE is an innovative group of researchers, scientists, engineers, and technicians who share a common goal – to make the built environment better for all.
As we develop higher safety and sustainability standards, we also want to share our research and knowledge with you. BRE Academy is a platform that can deliver skills to different types of businesses.
How we work with clients is entirely tailored to their goals. You can choose any learning format: online, virtual, at your location or at BRE's headquarters.
Benefits of working with BRE Academy:
Tailored to specific business goals and objectives
100 years of research, testing and standards experience, not just training
Trainers with practical knowledge and tips
Sectors we work with
Navigate through the sectors we work with to find out more about the courses we offer: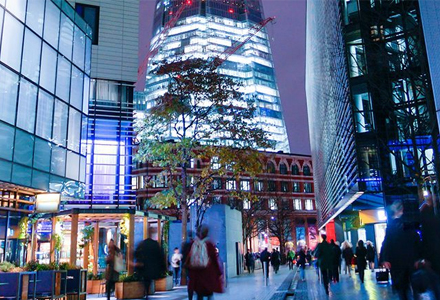 Construction
Sector
We solve construction and sustainability challenges for main contractors, developers, architects, and consultancies, businesses and individuals.
Manufacturing
Sector
We believe in adopting the highest sustainability, safety and security standards for manufacturing, which is why BRE Academy offers a range of fire, health and safety courses tailored to your needs.
Public
Sector
Solving construction, environmental, net zero carbon and safety challenges for local and central government, housing providers and publicly funded schemes.
Real Estate
Sector
We solve sustainability challenges from development through operations and retrofits for asset managers/owners, investors, construction architects, engineers, and consultants.
Infrastructure
Sector
Solving infrastructure and sustainability challenges for project managers, contractors, consultants, engineering firms, financiers, investors, and public entities.
Training solutions tailored to meet your business needs, delivered by world leading experts.
Start your business learning journey with our BRE Academy training professionals
Request a call back to discuss how we can help your business today!
Phone number: +44 (0)333 321 8811
Post: BRE Ltd
Bucknalls Lane
Watford
WD25 9XX
United Kingdom
BRE Academy
Get Directions:  Directions to the BRE Watford Campus page
Google Maps
Customer feedback policy and procedure
Whilst every effort is taken to meet the high standards expected of us, sometimes things can still go wrong. When this occurs we need to be informed so that we can put things right and prevent further shortcomings in the future. Please use the form.
Sign up to our newsletters
Sign up to our newsletters for the latest updates and offers on our products, events, standards and qualifications.