BRE is an innovative group of researchers, scientists, engineers, and technicians who share a common goal – to make the built environment better for all.
As we develop higher safety and sustainability standards, we also want to share our research and knowledge with you.
Here at BRE Academy we understand that each organisation has its own preferred approach to training. Whether that is the flexibility to access courses year-round, the convenience of in-house bookings, or the option to secure multiple spots for a one-time training event, we are here to help.
Benefits of working with BRE Academy:
Tailored to specific business goals and objectives
100 years of research, testing and standards experience, not just training
Trainers with practical knowledge and tips
Flexible learning options
Our approach is designed to offer flexibility that aligns with your business requirements. This ranges from self-paced online learning to interactive virtual and in-person training. We can offer in-person training at our BRE Watford classroom, on site, or in-house at your preferred location. We can also offer a combination of these options.
With support from our internal team of dedicated business development partners, we can work with you to identify the approach that best meets your business needs, and create a customised, cost-effective training plan that supports your goals.
Everyone that completes our training will receive a certificate of completion from BRE Academy and, where applicable, CPD hours.
With our enterprise agreements, you can register your delegates as training needs are identified, observe their training progress and have access to the courses for a year from enrolment.
Online courses
Our online, self-led courses offer flexibility, enabling your team to learn at their own pace from anywhere, at any time, making skill development easily accessible.
Virtual classroom
Engage in real-time learning through our virtual classroom courses, where our expert tutors lead interactive sessions and are able to answer questions, without the need to travel.
In-person classroom
Meet our expert tutors in person at our Watford classrooms in BRE's Innovation Park, for a learning experience where the science and research behind our course content is developed.
In-house training
Bring our experts to your location of choice with our in-house training, offering interaction and direct support at your convenience.
Sectors we work with
Navigate through the sectors we work with to find out more about the courses we offer: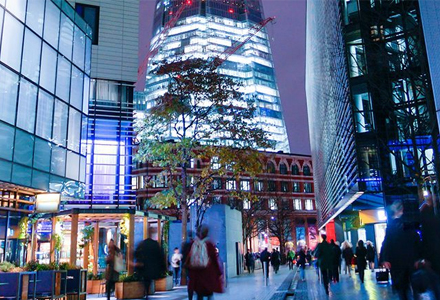 Construction
Sector
We solve construction and sustainability challenges for main contractors, developers, architects, and consultancies, businesses and individuals.
Manufacturing
Sector
We believe in adopting the highest sustainability, safety and security standards for manufacturing, which is why BRE Academy offers a range of fire, health and safety courses tailored to your needs.
Public
Sector
Solving construction, environmental, net zero carbon and safety challenges for local and central government, housing providers and publicly funded schemes.
Real Estate
Sector
We solve sustainability challenges from development through operations and retrofits for asset managers/owners, investors, construction architects, engineers, and consultants.
Infrastructure
Sector
Solving infrastructure and sustainability challenges for project managers, contractors, consultants, engineering firms, financiers, investors, and public entities.
Training solutions tailored to meet your business needs, delivered by world-leading experts.
Start your business learning journey today.
Get in touch to discuss how we can help your business:
Sign up to our newsletters
Sign up to our newsletters for the latest updates and offers on our products, events, standards and qualifications.