Our professional training courses prepare you to deliver and assess sustainable projects by becoming a BREEAM Infrastructure Assessor. As an assessor, you will drive improvements and deliver benefits such as waste minimisation, cost savings, and reduced carbon emissions.
Why train with BREEAM Infrastructure?
The demand for sustainability assessment in the built environment is rising 20% annually. BREEAM Infrastructure meets this demand across infrastructure and civil engineering projects, with more than 900 projects having used CEEQUAL (now BREEAM Infrastructure) to certify their sustainability success. BREEAM Infrastructure projects need BREEAM Infrastructure assessors. By completing professional training with us, you will gain the skills to enable your projects to reach their sustainability goals and earn CPD training hours to take your professional development to the next level.
BREEAM Infrastructure training courses are in high demand and tend to fill up quickly, so we recommend you secure your place as soon as possible to ensure availability.
Why become a BREEAM Infrastructure assessor?
Gain an in-depth knowledge of BREEAM Infrastructure and its application
Be responsible for tangible positive developments in infrastructure like reduction of the climate impact
Learn directly from industry experts
Gain in-demand skills, enhancing your future employability prospects
Why BREEAM Infrastructure?
Clients use BREEAM Infrastructure because it helps drive sustainability and performance across civil engineering projects of all types and enables validation of this performance against an internationally recognised benchmark.
Applicable to all types of civil engineering, infrastructure, landscaping and public realm projects and contracts, BREEAM Infrastructure's rigorous, evidence-based assessment criteria, and external verification, provides a PR worthy results.

Save money
BREEAM Infrastructure
projects have reported savings from £30,000 to £5 million
Achieve Environmental, Social and Governance targets
Measure and report on sustainability
standards to plan and achieve ESG benchmarks
Improve reputation
Share independent assurance of your commitment to, and achievement of sustainability goals.
Better project performance
Promote cohesive, positive teamwork and systematic, sustainability-driven project management.
Drive standard and sustainability
Identify improvements and drive sustainability best practice.
How does BREEAM Infrastructure work?
BREEAM Infrastructure is a self-assessment process, carried out by a trained BREEAM Infrastructure assessor. Using a BREEAM Infrastructure technical manual and an online assessment platform, the assessor assesses and records the scores and the evidence for them.
Completed sustainability assessments are externally verified by an appointed verifier. The result is a ratified BREEAM Infrastructure score and rating, and the certificate is awarded to all project partners.
Step 1
Trained Assessor
BREEAM Infrastructure is a self-assessment process, requiring a trained assessor who has completed our BREEAM Infrastructure Assessor course.
Step 2
Scoping
Scoping out is used to remove questions not relevant to your project / contract.
Step 3
Record assessment online
Following guidance in the assessment manual, the assessment is recorded online
Step 4
Verification
Your completed assessment is independently verified.
Step 5
Ratification / rating
Once verified, the assessment is ratified by BRE and receives one of 5 scores: Pass; Good; Very Good; Excellent; Outstanding.
Step 6
Certification
Once your assessment is complete, the project / contract will receive a certificate.
Course Categories
Still not sure where to go?
Here's what our learners say
About BRE Academy
The BRE Academy is the leading training provider for the built environment. Most courses are developed by BRE – a science research hub with 100 years of experience in safety and sustainability. As a profit-for-purpose, all fees go towards further research to make the built environment safer and greener and to mitigate climate change.
Recognised CPD
CPD hours are awarded upon successful completion of BRE Academy training courses.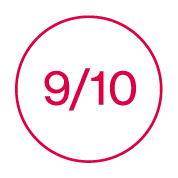 9/10 rating awarded to our trainers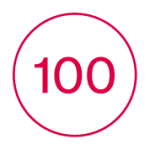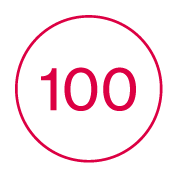 100 years of experience in the built environment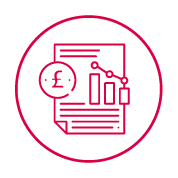 BRE is a profit-for-purpose organisation, investing revenue into research including updates and the creation of further training courses
Contact specialist today
We will be happy to support you with your journey.
Please fill in the form below and one of our representatives will contact you to identify the courses to suit your needs.