The indoor environment has a big impact on public health. With most people spending about 80% to 90% of their time indoors, in homes, workplaces and other enclosed settings, it is critical to maintain good Indoor Environmental Quality (IEQ).
In fact, a growing body of evidence shows that healthier buildings can not only enhance the health and well-being of occupants, but also reduce operational costs and liability for building owners.
What is Indoor Environmental Quality and why is it important?
Indoor Environmental Quality is an indicator of the quality of conditions inside a building, encompassing factors such as air quality (IAQ), thermal comfort, lighting, and noise.
Poor indoor environmental quality is detrimental to people's well-being and comfort, and has the potential to cause a range of health effects. It can adversely impact performance at work, learning in education establishments and healing in healthcare settings.
Building occupants may be exposed to a variety of organic, inorganic and biological pollutants, such as carbon dioxide, VOCs, ozone and mould. Such pollutants can cause harmful consequences and require appropriate control strategies.
With growing concerns over the impact of poor indoor environments, improving IEQ is a priority for the built environment. The adequate management of Indoor Environmental Quality is of the utmost importance for stakeholders such as employers, local authorities, landlords and developers, and in settings such as offices, schools, hospitals, hotels, universities, and shopping centres.
Better IEQ has the potential to:
Improve the health and well-being of occupants, as well as foster better performance / productivity.
Attract staff, customers, tenants; and promote employee retention.
Realise operational cost savings
and increase rental value of buildings.
Speed up recovery times for patients in healthcare settings, and help the learning process for children / students.
BRE Academy's Indoor Environmental Quality training
Our IEQ training is designed for building owners, developers, designers, architects, environmental consultants, facilities management staff, and HS&E and HR professionals. It is also ideal for anyone interested in assessing and optimising the quality of indoor environments for the health and well-being of staff and visitors in buildings.
Discover more about the new the new British Standard BS 40102 Part 1, its scope, application and benefits.
Your IEQ learning journey
Step 1
Awareness course: Introduction to BS 40102-1 Indoor Environmental Quality (IEQ)
For those seeking to evaluate the indoor environmental quality within a non-domestic building using BS 40102-1 as a tool, this BRE Academy introductory course forms the first step in the learning journey.
Step 2
COMING SOON:  In-practice course on the adoption and implementation of BS 40102-1
We are developing a comprehensive training course on the adoption and implementation of the Standard. This is ideal for those who have completed the awareness course and are looking to further expand their knowledge
The new British Standard, BS 40102 Part 1: health and well-being in non-domestic buildings
BS 40102 is a new British Standard developed in response to the perceived need to improve Indoor Environmental Quality in non-domestic buildings.
BS 40102 Part 1 sets out code of practice that offers guidelines for monitoring and reporting IEQ and well-being, covering factors such as indoor air quality, ventilation, thermal comfort, lighting and overheating. It is applicable to all forms of non-domestic buildings, including new builds, retrofit and refurbished indoor spaces.
The aim of the Standard is to enhance IEQ, create healthier buildings and improve the well-being of building occupants.
For building owners and operators, improving IEQ can help command higher rental incomes and realise cost savings through improved energy efficiency and reduced operational expenditure. It can also lead to the attraction of new tenants, staff, and customers.
In addition to training, BRE offers a range of services connected with Indoor Environmental Quality, including the planning and implementation of BS 40102 Part 1, as well as practical solutions and advice. Find out more information here.
BRE has provided technical content and expertise on indoor air quality for Defra's indoor air quality report, which provides an assessment of the research gaps and current thinking on the topic.
BRE can also conduct assessments of indoor environmental quality and ventilation in healthcare buildings.
BREEAM and Indoor Environmental Quality
BREEAM provides scientifically backed methods for health and well-being assessment at all lifecycle stages.
The scheme awards credits if the air quality meets certain specified criteria, encouraging a healthy internal environment through specifying and installing appropriate ventilation, equipment and finishes.
BREEAM also takes into consideration other important IEQ factors such as visual comfort and acoustic performance. Explore our BREEAM courses.
Here's what our learners say
About BRE Academy
The BRE Academy is the leading training provider for the built environment. Most courses are developed by BRE – a science research hub with 100 years of experience in safety and sustainability. As a profit-for-purpose, all fees go towards further research to make the built environment safer and greener and to mitigate climate change.
Recognised CPD
CPD hours are awarded upon successful completion of BRE Academy training courses.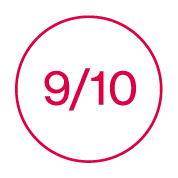 9/10 rating awarded to our trainers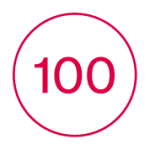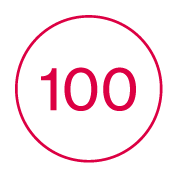 100 years of experience in the built environment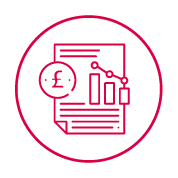 BRE is a profit-for-purpose organisation, investing revenue into research including updates and the creation of further training courses
Sign up to our newsletters
Sign up to our newsletters for the latest updates and offers on our products, events, standards and qualifications.