Learning objectives
Is it right for me?
Course content
The new BS 40102 Part 1 sets out a code of practice for evaluating, monitoring and measuring IEQ in non-domestic buildings. This training course is designed to cover:
The present need for such a Standard.
Basic principles around IEQ and why it is important to owners, renters, managers and users of buildings.
Basic understanding of IAQ – the main pollutants, their sources, their potential effects on the health, well-being and performance of building occupants;typical ways of improving IAQ.
Basic understanding of thermal comfort, including the relationship between temperature and humidity.
Ventilation and its importance for good IAQ and thermal comfort.
Basic understanding of lighting quality (good and bad), its bearing on occupants and the tasks they undertake within a building.
Basic understanding of soundscape quality (good and bad), and its bearing on occupants and the tasks they undertake within a building.
The importance of good maintenance regimes within a building.
The link between physical monitoring of IEQ and occupant feedback through surveys/questionnaires.
How the standard works – its scope, the nine key IEQ parameters and how they are measured, monitored or assessed; how good maintenance is assessed; scoring and evaluation.
After completing the course learners will be able to
Understand the importance and benefits to stakeholders of good IEQ in non-domestic buildings.
Appreciate the IEQ parameters considered by the Standard and how they can be measured/assessed.
Understand the importance of combining physical monitoring and occupant feedback.
Be able to progress to the planned next level of BRE Academy training for example guidance to users on adoption and implementation of the Standard.
This course is designed for anyone who is interested in gaining an essential introductory understanding of the new British Standard BS 40102-1 and what its application entails. For those seeking to evaluate the indoor environmental quality within a non-domestic building using BS 40102-1 as a tool, this course forms the first step in the learning journey. The standard may be applied to new build, retrofit and refurbished indoor spaces. Learners may include building owners, developers, designers, environmental consultants, facilities management staff, HS&E and HR professionals, and all those interested in assessing and optimising the quality of indoor environments for the health and well-being of staff and visitors in buildings.
Background to the Standard, its scope and holistic approach to IEQ evaluation.
Benefits of the Standard.
The nine key IEQ parameters measured, monitored or assessed. Very brief summaries of:

IEQ
IAQ
Thermal comfort.
Ventilation
Lighting quality.
Soundscape quality.
Maintenance regimes for a building.
Correlation of physical monitoring and occupant feedback.
Scoring and evaluation
Book your online course now:
£

95.00
+ VAT
Book Introduction to BS 40102-1 Indoor Environmental Quality (IEQ) now - simply fill out your details:
Ready for the next step?
Register your interest for BS 40102-1 Indoor Environmental Quality: In-Practice Course (Step 2)
Here's what our learners say
About BRE Academy
The BRE Academy is the leading training provider for the built environment. Most courses are developed by BRE – a science research hub with 100 years of experience in safety and sustainability. As a profit-for-purpose, all fees go towards further research to make the built environment safer and greener and to mitigate climate change.
Recognised CPD
CPD hours are awarded upon successful completion of BRE Academy training courses.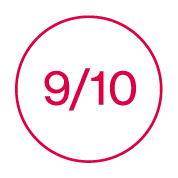 9/10 rating awarded to our trainers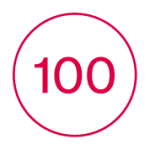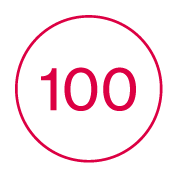 100 years of experience in the built environment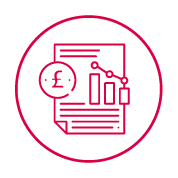 BRE is a profit-for-purpose organisation, investing revenue into research including updates and the creation of further training courses
Need assistance?
Contact our specialist now