Learning objectives
Is it right for me?
Course content
Fire door inspectors need to have a full and comprehensive understanding of their role, and a good appreciation of the current standards to achieve competence.
BRE and the Door and Hardware Federation (DHF) have developed this comprehensive and practical one-day training course that provides important details that must be addressed when conducting fire door inspections.
The training is delivered in modules and covers fire door regulations, fire door testing requirements and evidence of fire door performance.
The course addresses the importance of different types of fire doors and their installation, and an appreciation of the importance of components including door closers, hinges and door hardware. The course features practical examples of fire door inspections to help reinforce the key learning points.
After successfully completing this course, you'll be able to
Thoroughly understand the regulations and standards applying to fire doors
Demonstrate your knowledge of the different types of fire doors
Appreciate the importance of critical components such as door closers and hinges
Clearly understand the inspection procedure and pass/fail criteria
Understand the advice to give the building owner/client in case of inspection failure
At a Glance
Classroom: 1 day
Online: 6 hours
This training course is aimed at anyone who will undertake fire door inspections including building control officers, safety inspectors, insurers, fire risk assessors, fire professionals and facilities managers.
After successfully completing this course you may want to register for our forthcoming Level 3 Award in Fire Door Inspection or choose one of our other recognised qualifications, such as our Level 3 Foundation in Passive Fire Protection, our Level 4 Diploma in Fire Risk Assessment. Alternatively, you can broaden your professional knowledge through our other fire safety training courses.
This is a comprehensive one-day classroom-based or online course.
Modules
The functions of fire doors
Regulations
Fire safety duties of owners and occupiers
Fire tests
Evidence of performance
Timber fire doors, steel fire doors, glazed steel fire screens and roller shutter doors
Glazing, seals, structure and surrounding construction
Installation, repair, maintenance, inspection, pass/fail guidance
Please Note: This course does make reference to repair and maintenance but does not cover installation.
The course concludes with a multiple-choice examination that includes questions on all topics covered. This is a great way to demonstrate your new knowledge and identify further learning that you may require.
Please Note: This course is for raising awareness only and does not lead to any third-party certification scheme.
Book your online course now:
£

245
+ VAT
Book Fire Door Inspection now - simply fill out your details:
Here's what our learners say
About BRE Academy
The BRE Academy is the leading training provider for the built environment. Most courses are developed by BRE – a science research hub with 100 years of experience in safety and sustainability. As a profit-for-purpose, all fees go towards further research to make the built environment safer and greener and to mitigate climate change.
Recognised CPD
CPD hours are awarded upon successful completion of BRE Academy training courses.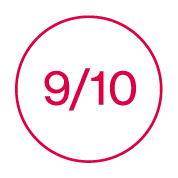 9/10 rating awarded to our trainers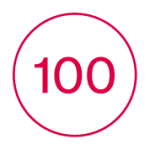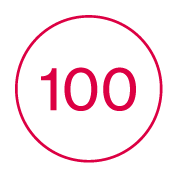 100 years of experience in the built environment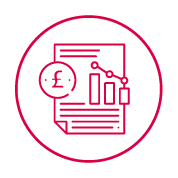 BRE is a profit-for-purpose organisation, investing revenue into research including updates and the creation of further training courses
Need assistance?
Contact our specialist now