Overview
Is it right for me?
Content Overview
Fire safety is one of the most important aspects of construction and maintenance. It's in the headlines like never before, and the need for robust inspection across all property types requires trained, qualified and competent professionals.
The Level 3 Award in Fire Door Inspection is a qualification awarded by ABBE,  the Awarding Body for the Built Environment. This is one day in the classroom  consisting of  Fire Door Inspection Awareness training and the introduction to the Level 3 qualification and assessment.
On completion of this training, you are then required to complete a portfolio of evidence for the four units that this qualification covers. Your portfolio will be assessed by experienced and qualified assessors. On successful completion of this portfolio, you will be awarded a Level 3 Award in Fire Door Inspection by ABBE. Please note the guided Total Qualification Time for the Level 3 award  is 45 hours over a maximum of a 12 month period. A copy of the qualification handbook can be downloaded from abbeqa.co.uk
This qualification is restricted to over 18s only.
This qualification starts with a one-day training course that will provide information on fire door inspection processes, it includes an introduction on the relevant legislations and regulations that must be followed and include some practical demonstrations of fire door assessment. You will also receive guidance on how to complete and submit your qualification portfolio and how the assessment process works.
This qualification consists of four units. Each unit must be successfully completed to be awarded the qualification.
You will be assigned a qualified and experienced assessor who will review your submissions and provide feedback while guiding you through the qualification process.
Learning outcomes
After successfully completing this course, you'll have:
A thorough understanding of the standards applying to fire doors
Knowledge of the different types of fire doors
An appreciation of the importance of critical components such as door closers and hinges
A clear understanding of the inspection procedure and pass/fail criteria
A comprehensive understanding of the advice to give the building owner/client in case of inspection failure
At a glance
Duration
45 hours TQT – 1 day classroom training plus portfolio and self-guided learning
Classroom time zone
London
Suitable for those who will undertake fire door inspections including Building Control Officers, Safety Inspectors, Insurers, Fire Risk Assessors, Fire Professionals and Facilities Managers.
Requirements
You should have a basic knowledge of the importance of fire doors and be comfortable with inspection processes and procedures. We recommend that you read the qualification handbook so that you are fully aware of what is required of you to complete this qualification.
This qualification starts with a comprehensive one-day training course, followed by a period of self-learning and the completion of a professional portfolio. The qualification handbook suggests a guide of 45 hours work over a period of 12 months, is required to complete this qualification.
The functions of fire doors
Standards
Fire safety duties of owners and occupiers
Fire tests
Evidence of performance
Timber fire doors, steel fire doors, glazed steel fire screens and roller shutter doors
Glazing, seals, structure and surrounding construction
Installation, repair, maintenance, inspection, pass/fail guidance
The qualification portfolio will include the following:
Detailed risk assessments to show how you will work in a safe and professional manner
Written answers to questions in a workbook that covers the learning outcomes for the qualification.
A detailed example of a fire door inspection with supporting evidence and narrative to show your knowledge and understanding of the process for carrying out an inspection of a fire door.
Your portfolio submissions will be assessed by an experienced and qualified assessor. Successful completion of the four units of this qualification will allow you to achieve the Level 3 Award Certificate from ABBE, the Awarding Body for the Built Environment.
You will have up to 12 months in which to complete your portfolio
Your portfolio of evidence will be submitted via our electronic system for assessment and feedback. Following successful completion, you will gain the  Level 3 Award from ABBE, The Awarding Body for the Built Environment
Here's what our learners say
About BRE Academy
The BRE Academy is the leading training provider for the built environment. Most courses are developed by BRE – a science research hub with 100 years of experience in safety and sustainability. As a profit-for-purpose, all fees go towards further research to make the built environment safer and greener and to mitigate climate change.
Recognised CPD
CPD hours are awarded upon successful completion of BRE Academy training courses.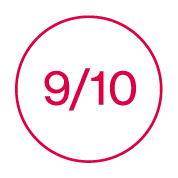 9/10 rating awarded to our trainers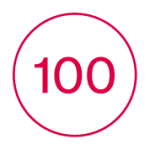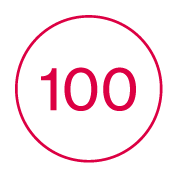 100 years of experience in the built environment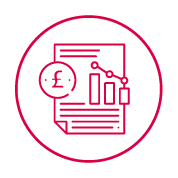 BRE is a profit-for-purpose organisation, investing revenue into research including updates and the creation of further training courses
Need assistance?
Contact our specialist now