Learning objectives
Is this right for me?
Course content
This training course is the ideal starting point to begin your sustainability learning journey. It provides a comprehensive overview of the principles, and application of BREEAM, the world's leading sustainability assessment method for buildings, infrastructure and master-planning.
Designed with input from 400+ industry professionals, the course is suitable for all members of project teams. It provides an in-depth understanding of the functions and processes of the BREEAM methodology, giving you a full understanding the assessment process and preparing you with the skills to successfully support its application on a range of projects.
The BREEAM Associate course was the winner of the Chartered Institute of Building Service Engineers (CIBSE) Building Performance Training Programme Awards. It was recognised for having a significant effect upon staff skills and development, thereby realising positive impacts on the performance of buildings through design, construction, commissioning and operation.
The online course programme concludes with a formal examination.
After completing the course learners will be able to
Obtain the knowledge to continue your learning and skills development.
Develop an in-depth understanding of BREEAM.
Be proactive in planning, delivery and risk management.
Identify low-cost opportunities for high environmental performance.
Understand the behaviours needed to achieve cost-effective results.
Support the day-to-day BREEAM process.
Know how and when to work with BREEAM assessors and sustainability champions.
Navigate the BREEAM manuals.
Avoid common mistakes and manage risk from pre-tender to completion.
Successful completion of this course entitles you to 30  CPD hours.
Please note: There is no longer a membership associated with this course
At a glance
Duration:
30 hours online self-study
This course provides a comprehensive introduction to BREEAM, with no prior experience required. It is suited to professionals across project teams; this might include
Project teams
Design teams
Construction teams
Architects
Engineers
Project managers
It is especially valuable to those working on BREEAM certified projects or seeking to introduce BREEAM to their organisation.
This course comprises of approximately 30 hours of own-pace online training material introducing you to the BREEAM Associate course programme.
Online course material
Resources including study plan
Module 1 – BREEAM Basics (comprehensive overview of how BREEAM works, the assessment process, and the value of certification)
Module 2 – Success Behaviours (BREEAM timing, whole life value, collaboration)
Module 3 – Technical delivery (how to succeed in the technical delivery of BREEAM)
Mock Examination
Formal Examination (The examination questions are designed to assess competence as a BREEAM Associate. Learners should complete the online training and mock examination and only enter this section when they are sure that they are ready to take the examination. Learners can take this at any time which suits them without prior booking)
Book your online course now:
£

295.00
+ VAT
Book BREEAM Associate now - simply fill out your details:
Here's what our learners say
About BRE Academy
The BRE Academy is the leading training provider for the built environment. Most courses are developed by BRE – a science research hub with 100 years of experience in safety and sustainability. As a profit-for-purpose, all fees go towards further research to make the built environment safer and greener and to mitigate climate change.
Recognised CPD
CPD hours are awarded upon successful completion of BRE Academy training courses.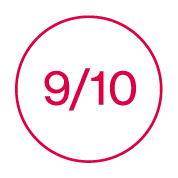 9/10 rating awarded to our trainers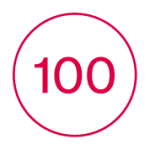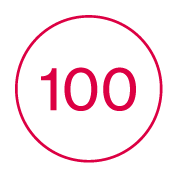 100 years of experience in the built environment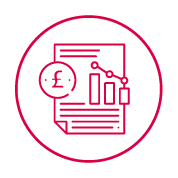 BRE is a profit-for-purpose organisation, investing revenue into research including updates and the creation of further training courses
Contact specialist today
We will be happy to support you with your journey.
Please fill in the form below and one of our representatives will contact you to identify the courses to suit your needs.