Learning objectives
Is it right for me?
Course content
The SSM (BREEAM AP – Site) has a focus on sustainability on the construction site.
Their main responsibility is to support the project's achievement of sustainability aspirations at the construction, handover and closeout stages, and the targeted BREEAM rating. They are the champions of sustainability on site and ensure environmental site impacts are minimised.
For BREEAM assessed projects, the involvement of a qualified SSM (BREEAM AP – Site) earns BREEAM credits in the Management category, and further credits can be achieved by monitoring and limiting site impacts.
After completing the course learners will be able to
Understand the basics of sustainability on site
Understand the performance gap and spot potential issues that might widen this gap
Understand the principles of infrared thermography, and how to achieve an airtight building.
Understand the process of BREEAM certification and know your role within the post-construction stage assessment.
Be able to identify the correct type of evidence to allow the BREEAM assessor to carry out their assessment.
Understand how Building Information Management (BIM) can support your work on-site and enable better sustainability outcomes.
Know how to successfully champion sustainability on-site, including how to involve site workers and the supply chain.
Learners who successfully complete this course will be eligible for listing on GreenBookLive.com as an active SSM (BREEAM AP – Site).
At a glance
Duration
Online 7 hours self-study
Classroom 1 day classroom/virtual event
This course is aimed at site-based managers and other individuals who have the authority to influence activities on the building site.
After passing the examination, you will need to demonstrate ongoing competence in sustainability matters through a minimum of 15 hours CPD each year. To badge yourself as an 'active' SSM (BREEAM AP – Site) you will also need to be listed on GreenBookLive.com.
The BRE Academy offers a package of Sustainability Membership and GreenBookLive listings, which will cover both requirements.
This course consists of 7 hours of online self-study, followed by a one-day virtual classroom workshop with a separate online examination date.
Online learning (known as Day 1)
Resources
Lesson 1: Who is the Site Sustainability Manager (SSM) ?
Lesson 2: Reducing the performance gap
Lesson 3: Delivering the design spefication
Lesson 4: Airtightness
Lesson 5: Sustainability assessment schemes
Mock examination
Classroom workshop (known as Day 2)
The SSM (BREEAM AP – Site) role
Helping to deliver the target BREEAM rating
Reducing site impacts (waste, energy, water, local impacts)
Useful tools and actions to ensure success
Examinations
The course programme concludes with one online examination, set at a day and time to be agreed between the learner and ProctorU, who invigilate examinations on behalf of BRE Academy. The examination must be passed for learners to be classified as competent:
Site Sustainability Manager (BREEAM AP – Site)
The exam is in an 'open book' format, meaning you can use any documents related to the course to aid you.
Here's what our learners say
About BRE Academy
The BRE Academy is the leading training provider for the built environment. Most courses are developed by BRE – a science research hub with 100 years of experience in safety and sustainability. As a profit-for-purpose, all fees go towards further research to make the built environment safer and greener and to mitigate climate change.
Recognised CPD
CPD hours are awarded upon successful completion of BRE Academy training courses.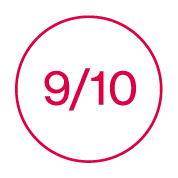 9/10 rating awarded to our trainers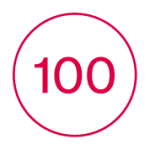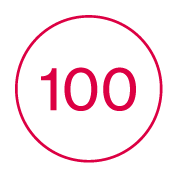 100 years of experience in the built environment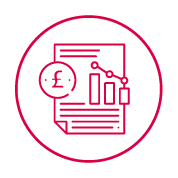 BRE is a profit-for-purpose organisation, investing revenue into research including updates and the creation of further training courses
Contact a specialist today
We will be happy to support you with your journey.
Please fill in the form below and one of our representatives will contact you to identify the courses to suit your needs.