Training courses virtually, online, in a classroom or at your preferred location.
It feels like the world is moving at a faster pace than ever before. New building regulations, the climate crisis, net zero, ever changing sustainability and safety standards and targets – if any of these are on your mind, BRE Academy can help. Developed and run by BRE Group with over 100 years of built environment knowledge, BRE Academy regularly updates materials to reflect these changes.
Have a look at the three goals we support: sustainability, information management and fire safety, or contact us for bespoke training.

Sustainability, Climate Change & Net Zero
Skills to meet your sustainability goals for all
types of assets and projects.
BREEAM Courses
The world's leading sustainability lifecycle assessment for built environment.
Passive House
The internationally recognised, performance-based energy standard in construction.

Fire & Safety
Practical courses for the most important element of design, construction, and maintenance.
Fire Door Inspection
Inspection of fire doors is vital to ensure their robustness and integrity is achieved and maintained. Course developed by BRE and the DHF.
Timber Fire Door
This course provides important details that must be addressed when installing, repairing and maintaining fire doors.
Level 3 Award in Fire Door Inspection
This course allows you to demonstrate your occupational competence in carrying out fire door inspections and respond to the need for robust inspection across all property types.

Information Management (BIM)
Achieve efficiencies and win more clients with an international standard ISO 19650.
ISO 19650 1&2 Project Delivery
An overview of information management using BIM according to the latest set of international BIM standards, ISO 19650-1:2018 and ISO 19650-2:2018.
Enterprise training solutions
We work with businesses across various sectors, helping them to become more sustainable and efficient, achieve net zero, and adopt the highest levels of fire safety.  Training formats tailored to your needs, including virtually or at your preferred location.
Build a meaningful career
With over 100 years behind us as a building research science hub, we have the expertise to help you kick-start or further develop your career. Start your learning journey with BRE Academy and make a positive impact.
BIM ISO 19650 Project Delivery course
Building Information Modelling (BIM) is a game-changer transforming the construction industry.
The BIM Project Delivery training course is your stepping stone to project success and progress towards BRE Global BIM Certification.
Indoor Environmental Quality training 
Discover more about the new Indoor Environmental Quality (IEQ) standard, BS 40102-1, and why it's important for building owners, renters, managers, and occupants.
Improving IEQ can help stakeholders realise cost savings, command higher rental incomes, and foster better performance of occupants.
NABERS UK Assessor Training
Following the announcement on 4th September that BRE is ending its licence agreement with NABERS UK (NABERS UK to seek new administrator as BRE moves to focus on BREEAM – BRE Group), please be aware that the NABERS UK Energy for Offices training course has now transferred over to NABERS with effect from 26th October 2023.
NABERS has agreed to honour any trainees who have purchased the course with BRE but not yet completed the training course and passed the examinations, and will transfer your registration to the course free of charge on their own NABERS training platform. The NABERS training team will be in touch shortly with your login details.
Any new customers wishing to enrol on the NABERS UK Energy for Offices assessor training may purchase the course via the NABERS website. (https://www.nabers.gov.au/training )
Here's what our learners say
About BRE Academy
The BRE Academy is the leading training provider for the built environment. Most courses are developed by BRE – a science research hub with 100 years of experience in safety and sustainability. As a profit-for-purpose, all fees go towards further research to make the built environment safer and greener and to mitigate climate change.
Recognised CPD
CPD hours are awarded upon successful completion of BRE Academy training courses.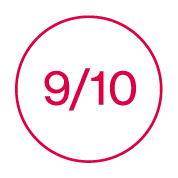 9/10 rating awarded to our trainers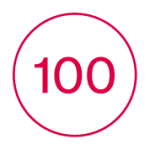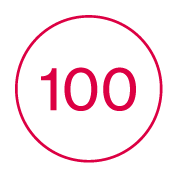 100 years of experience in the built environment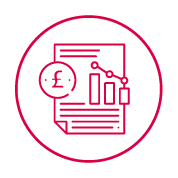 BRE is a profit-for-purpose organisation, investing revenue into research including updates and the creation of further training courses
Contact BRE Academy
Phone number:
+443333218811
Address:
BRE
Bucknalls Lane
Watford
Herts
WD25 9XX
Customer feedback
Our aim is to provide excellent customer service and we are committed to continually improving our service by listening to your feedback.