Update
Overview
Prerequisites for attendance
Training programme
Licensing
NABERS UK has expanded to include Whole Building and Tenancy ratings, alongside the existing NABERS UK Base Building rating to complete the NABERS UK Energy for Offices suite.  Our accompanying NABERS UK training programme also reflects these updates to the scheme.  These updates to the scheme have been completed in April 2023.
Anyone in the process of completing the training will now have access to Whole Building and Tenancy rating modules alongside Base Building.  For anyone who has completed the training, you will have access to the revised training content through your BRE Academy dashboard and the original course now reflects the Whole Building and Tenancy changes to the scheme to support you in your journey as a Licensed NABERS UK Assessor.
NABERS UK is a new scheme for rating the operational energy efficiency of UK offices. NABERS UK will play a vital role in bridging the performance gap between the design and in-use energy performance of offices in the UK and create much-needed transparency for the market.
NABERS UK Energy ratings measure and verify the actual energy use of existing offices, providing a rating from 1-6 stars. This rating will help office owners to accurately target, measure and communicate the energy performance of their buildings. The rating system encourages improvements and therefore office owners can demonstrate improvements in energy consumption, which can be used to demonstrate whether offices are on a net-zero carbon trajectory and provide investors and occupiers with the confidence that the buildings they own and occupy are aligned with their climate change ambitions.
This fully online training course is specifically designed for built environment professionals that have a background in the energy management of office buildings.  The training focuses on the NABERS UK rating process and methodology. Course fees include training and exam administration.
At this time, only training provided by BRE Global is considered acceptable for eligibility for NABERS UK licensing.  Once a Candidate has completed the training and successfully passed the examinations, they will be eligible to apply for a NABERS UK license within one year of successfully passing the exam.  Candidates who do not apply for a license within that time period will need to retake the course to regain their eligibility for licensing.
While there are no formal prerequisites to carry out this training course, we recommend that the ideal candidate will have:
formal qualifications, or be skilled in the energy management and operation of offices and energy rating systems;
experience in energy efficiency projects in buildings;
an ability to read a single line diagram and understand how low voltage electricity is supplied throughout a building to different electrical boards;
an ability to identify time scheduling methods, operate a building management system, identify any meters on-site and discern between different mechanical equipment.
We also encourage you to register for the free introductory online NABERS Essentials course, where you can learn about the basics of NABERS ratings, as they are offered in Australia.
This course is for any individual that would like to become a NABERS Energy for Offices Assessor. The course is delivered fully online. You may start and stop the course as many times as you like. You must pass each of the three sections in order to move onto the next.
It contains three modules and three associated exams:
NABERS UK Assessor 101
Learn: The basic rules for collecting building data, get an overview of all our different rating tools and understand the procedures Assessors must follow when rating buildings.
What is NABERS UK?
Why use NABERS UK ratings?
Rules and rating process
Quality control
Steps to becoming and licensed assessor
Metering and Consumption
Learn: How to read meters, follow single line diagrams and how to go about conducting a site visit. These are all prerequisite knowledge and skills required for your work as a NABERS Assessor.
Supply points and minimum coverage
Non-utility metering systems
Conducting a site visit
Documentation requirements
Energy for Offices
Learn: How to calculate an Energy rating for Offices and understand how to lodge rating data with our Rating Input Form.
Energy coverage
Determining rated area
Calculating hours
Site visits
Practice creating a rating.
At the end of each unit, you are required to pass an examination to progress onto the next. There are three examinations in total. Each examination has a pass mark of 80%. You are allowed three attempts for each examination, if you fail after the third attempt you will be required to restart the course again and additional fees will be payable. You must complete the training course within 12 months of starting.
PLEASE NOTE
This is a difficult course: Only 75% of people enrolling end up becoming NABERS Assessors.
Supervised rating: After passing all three exams, your first rating application will be supervised. This is a key part of the NABERS training program. The cost of the supervision is included in your enrolment price.
Duration: We recommend you set aside at least 2 full days to do the entire pathway to ensure you gain a full understanding of the training material. You will have 30 days to complete the Energy for Offices exam once opened.
Once enrolled, you'll have access to the course for a year.
The NABERS UK license permits the Assessor to conduct NABERS UK rating of office buildings in the UK.  Only licensed NABERS UK Assessors can submit to BRE for certification. Once you have passed the NABERS UK Assessor Training, please email [email protected] for a License.
An annual license fee of £250 + VAT per Assessor includes:
A company and individual listing on our database of NABERS UK professionals
Ability to submit technical questions to BRE
Access to additional information and tools to maintain your competence.
Assessors are required to provide evidence of sufficient levels of Professional Liability Insurance as part of the licensing process.
For more information, please contact [email protected]
Book your online course now:
£

1,700
+ VAT
Book NABERS UK Assessor Training now - simply fill out your details:
Here's what our learners say
About BRE Academy
The BRE Academy is the leading training provider for the built environment. Most courses are developed by BRE – a science research hub with 100 years of experience in safety and sustainability. As a profit-for-purpose, all fees go towards further research to make the built environment safer and greener and to mitigate climate change.
Recognised CPD
CPD hours are awarded upon successful completion of BRE Academy training courses.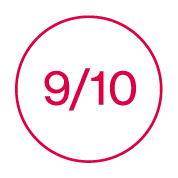 9/10 rating awarded to our trainers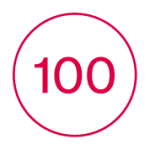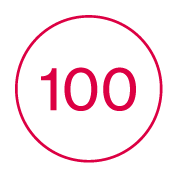 100 years of experience in the built environment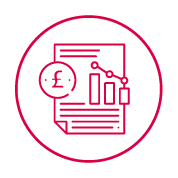 BRE is a profit-for-purpose organisation, investing revenue into research including updates and the creation of further training courses