Learning objectives
Is it right for me?
Course content
The Code for Sustainable Homes (CSH) is an environmental assessment method that rates and certifies the performance of new homes. The CSH provides guidance on constructing high performance, sustainable homes. It was developed by BRE, but it is a UK Government owned standard.
This training course is designed for individuals who wish to become CSH assessors, providing learners with the skills and knowledge to become competent with the BRE Global CSH operational procedures and tools.
After completing the course learners will be able to
Understand the technical content of the CSH.
Understand how to use the Code Technical Guide.
Understand criteria and evidence requirements.
Know how to undertake Code calculations and use calculator tools.
Understand the assessment process.
Understand the Code report.
Learners who successfully complete this course will be eligible to apply for a BRE Global UK New Construction Domestic license, which entitles you to submit assessments to BRE Global for certification under CSH.
At a glance
Requirements
Ability to interpret technical information and understand building design drawings. Working knowledge of Excel.
This training is aimed at individuals who wish to become CSH assessors. The course is designed to be suitable for all, regardless of professional background or qualifications. However, to become a competent assessor, certain skills are required:
Ability to interpret technical information.
Ability to understand building design drawings.
Good communication skills.
Working knowledge of Microsoft Excel.
Potential learners should note that if you are wishing to become a qualified and licensed CSH assessor you will require certification against the Competent Persons Scheme. This requires you to successfully take two examinations of 90 minutes and 75 minutes respectively.
It is also a requirement that once qualified, your organisation must hold the relevant BRE Global Ltd licence agreement in order to carry out Code for Sustainable Homes assessments. To become licensed, assessors are required to hold professional indemnity insurance.
Following the conclusion to the Housing Standards Review on the 25th of March 2015, the Code has been withdrawn in England. The Code remains operational in Wales and Northern Ireland, as well as in legacy cases in England.
BRE has developed the Home Quality Mark (HQM), a consumer orientated scheme for new housing in the UK. BRE Global licensed CSH assessors have the option to top-up their CSH qualification via this training route to become a HQM qualified assessor and in-turn apply for a HQM assessor licence. Further information is available at www.homequalitymark.com/training.
This course consists of 2 days of presentations and interactive workshops, followed by a third, computer-based, day of interactive training using the calculator tools and online reporting system. Content covered includes:
A brief introduction to sustainable construction.
Meeting environmental needs with the Code.
The technical content of the Code for Sustainable Homes assessment method.
The assessment process and support structures in place for the scheme and assessors.
Examination
Learners wishing to become qualified and licensed Code for Sustainable Homes assessors will require certification against Competent Persons Scheme. This requires two examinations:
Technical exam (testing understanding of the CSH Calculator Tools).
General understanding exam.
Here's what our learners say
About BRE Academy
The BRE Academy is the leading training provider for the built environment. Most courses are developed by BRE – a science research hub with 100 years of experience in safety and sustainability. As a profit-for-purpose, all fees go towards further research to make the built environment safer and greener and to mitigate climate change.
Recognised CPD
CPD hours are awarded upon successful completion of BRE Academy training courses.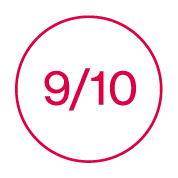 9/10 rating awarded to our trainers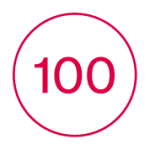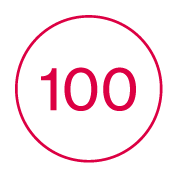 100 years of experience in the built environment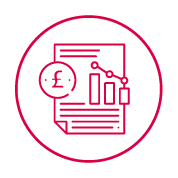 BRE is a profit-for-purpose organisation, investing revenue into research including updates and the creation of further training courses
Contact a specialist today
We will be happy to support you with your journey.
Please fill in the form below and one of our representatives will contact you to identify the courses to suit your needs.
Develop your career with the built environment experts.
View our other training courses virtually, online and in the classroom.